Intro guitare de shape of my heart de Sting
Intro guitare shape of my heart sting
Le sujet de Shape of my heart
"Shape of My Heart" est une chanson interprétée par le bassiste et chanteur et auteur-compositeur anglais Sting.
Contrairement ce que tout le monde croit, cette chanson n'est pas une chanson d'amour.
Dans une interview de 1993, Sting a déclaré que les paroles du morceau racontent l'histoire d'un joueur de poker qui joue aux cartes ou aux jeux d'argent non pas parce qu'il espère gagner mais parce qu'il veut "comprendre quelque chose" qui lui échappe.
Le joueur de cartes joue parce qu'il veut comprendre la logique mystique de la chance".
Sting poursuit en parlant du joueur comme d'une sorte de "philosophe" qui ne joue ni pour le respect ni pour l'argent, mais dans le seul but de comprendre cette logique de la chance, qu'il désigne comme une loi qui, est scientifique et même religieuse d'un sens.
En décrivant ce joueur, Sting a dit qu'au delà du fait du fait qu'il est un joueur de poker, il n'exprime jamais "ses émotions" : Il porte un masque, qui ne change jamais
Un arpège de guitare culte
Sting a déclaré qu'il a reçu le riff de guitare de la chanson de son ami de longue date, le guitariste Dominic Miller. Il est sorti se promener dans les bois pour essayer de trouver les paroles de la chanson. Après être revenu, il avait écrit toute la chanson uniquement dans sa tête !
La chanson a été écrite par Sting et le célèbre guitariste argentin Dominic Miller.

Sting a produit le titre avec le producteur de disques anglais Hugh Padgham, qui est considéré comme l'un des producteurs les plus influents de son temps.

Ce producteur est surtout connu pour avoir produit certaines des œuvres les plus célèbres de groupes tels que Phil Collins, Genesis, The Police et Bowie. Rien que ça !
"Shape of My Heart" est sorti le 1er août 1993, c'est le 5e single du quatrième album studio de Sting, Ten Summoner's Tales,
La chanson qui a une durée totale de 4 mn et 41 s, atteint la 57e place du UK Singles Chart.
C'est Larry Adler le regretté joueur d'harmonica américain jouait de l'harmonica sur ce titre.

Utilisation de Shape of my heart
On également souligner que la chanson a été utilisée sur le générique de fin du film de Luc Besson Léon.
Comme toute chanson culte, cette arpège guitare a été énormément samplé.
On la retrouve notamment sur la chanson "Shape" de 2003 du groupe de filles anglais Sugababes, une autre chanson intitulée "Rise and Fall" du chanteur anglais Craig David, "The Message" par Nas, "Take Him Back" par Monica, "Emotional" par Carl Thomas "Pieces" de Tory Lanez (ft 50 Cent), etc..
Ce titre s'inscrit parfaitement dans la catégorie du pop rock. Il peut être joué à la guitare classique et à la guitare électrique (ou folk si tu es sportif :p)
Entre arpège et picking, travaille doucement et partie par partie. 
Cette introduction exclusivement se joue au doigts. 
Fais bien attention de respecter l'utilisation du bon doigt pour chaque corde.
Tu remarqueras que le pouce, suivant les accords, se détache des autres doigts.
Attention à la dernière note de chaque accord qui est là comme un rebond vers l'accord suivant.
Attention car les accords ne sont pas forcément évidents ! La suite en vidéo !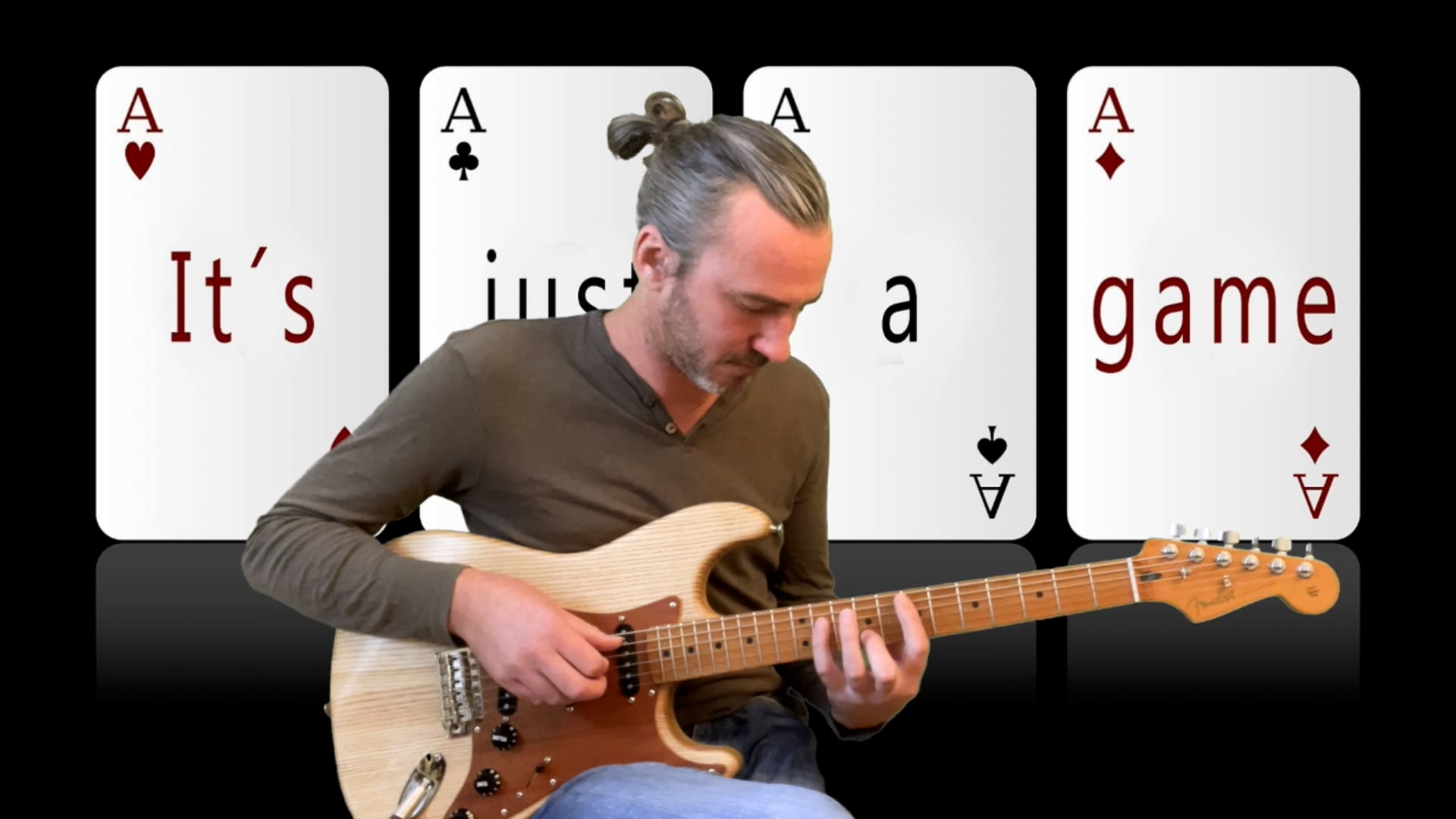 00:50
Pour accéder à l'intégralité du site !
Rejoins la communauté Yooplay ! 🙂